Hotel rooms in Germany and Poland
Arrival
Start Date
Loading Results…
This may take a moment
Location
Where are you going?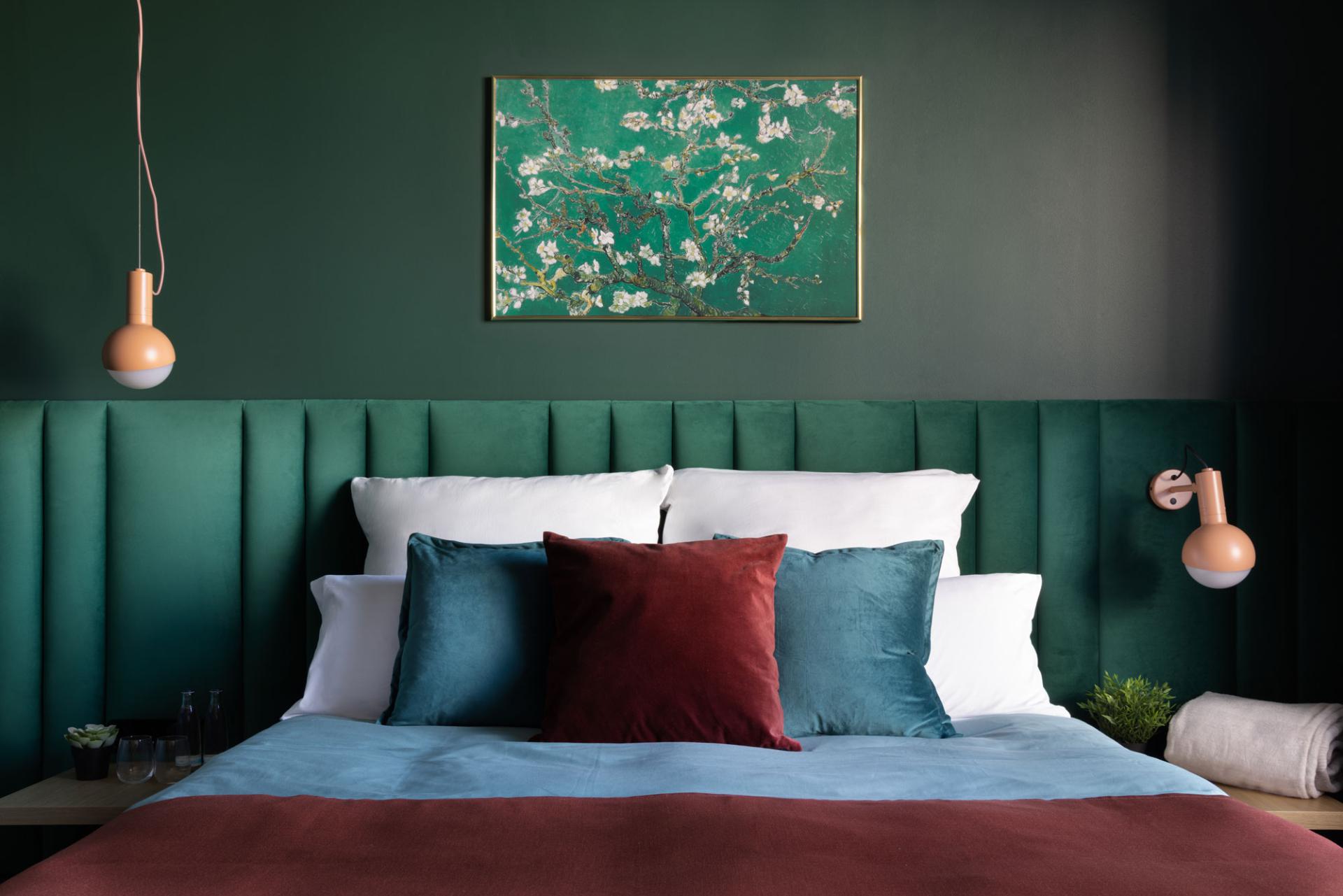 ABOUT BASECAMP HOTEL IN GERMANY & POLAND
At Basecamp, we're about more than transforming student living – we love to welcome tourists and business travellers through our doors too.
Whether you'd like to stay for one night or a few, we offer flexible booking options to help you find a temporary living space to call your own while you're away from home.
Our locations
See what we have to offer
Hotel locations.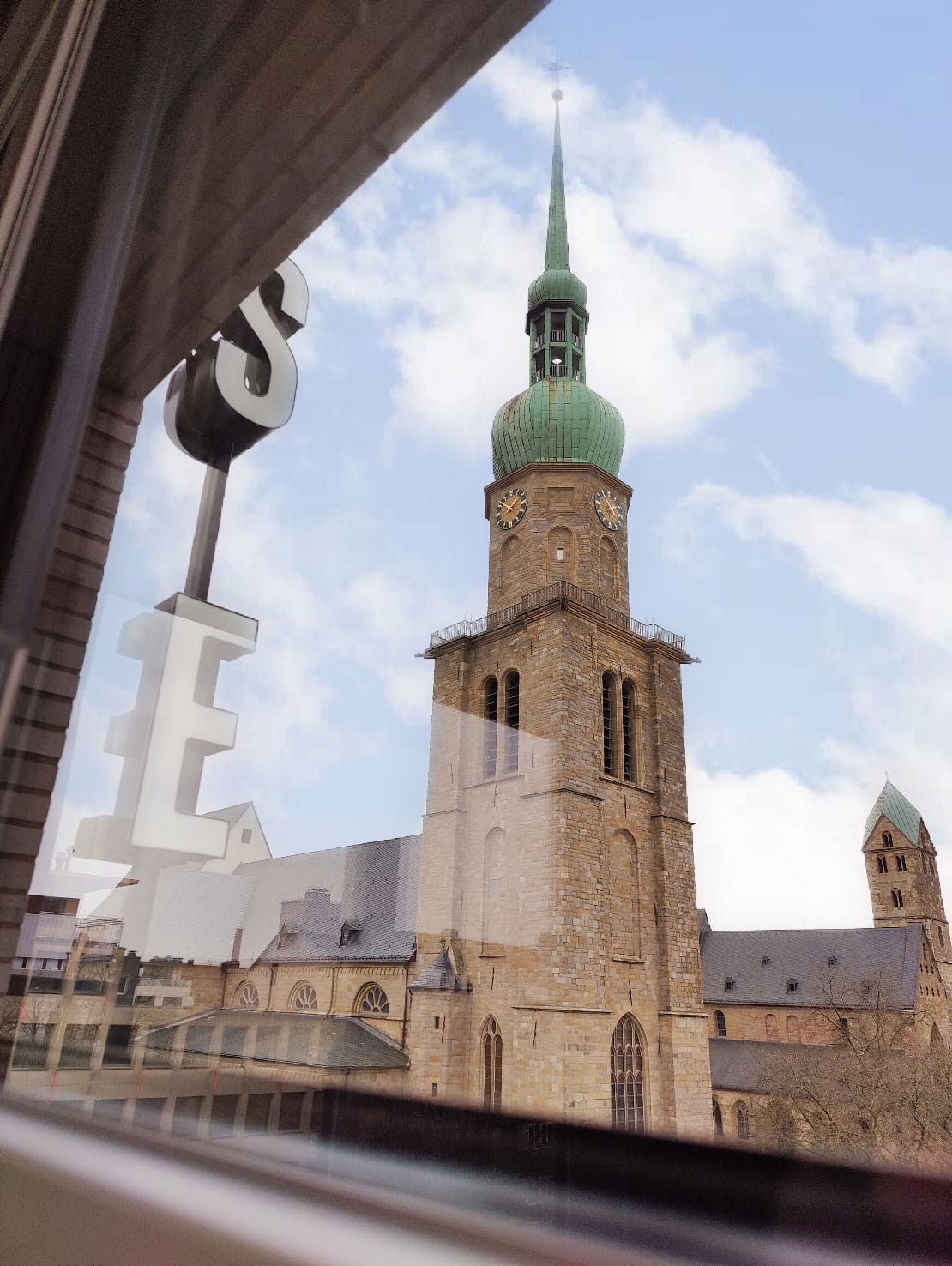 01
Basecamp Dortmund.
With the city centre right on our doorstep, Basecamp Dortmund is the perfect spot to call home while you're studying.
view hotel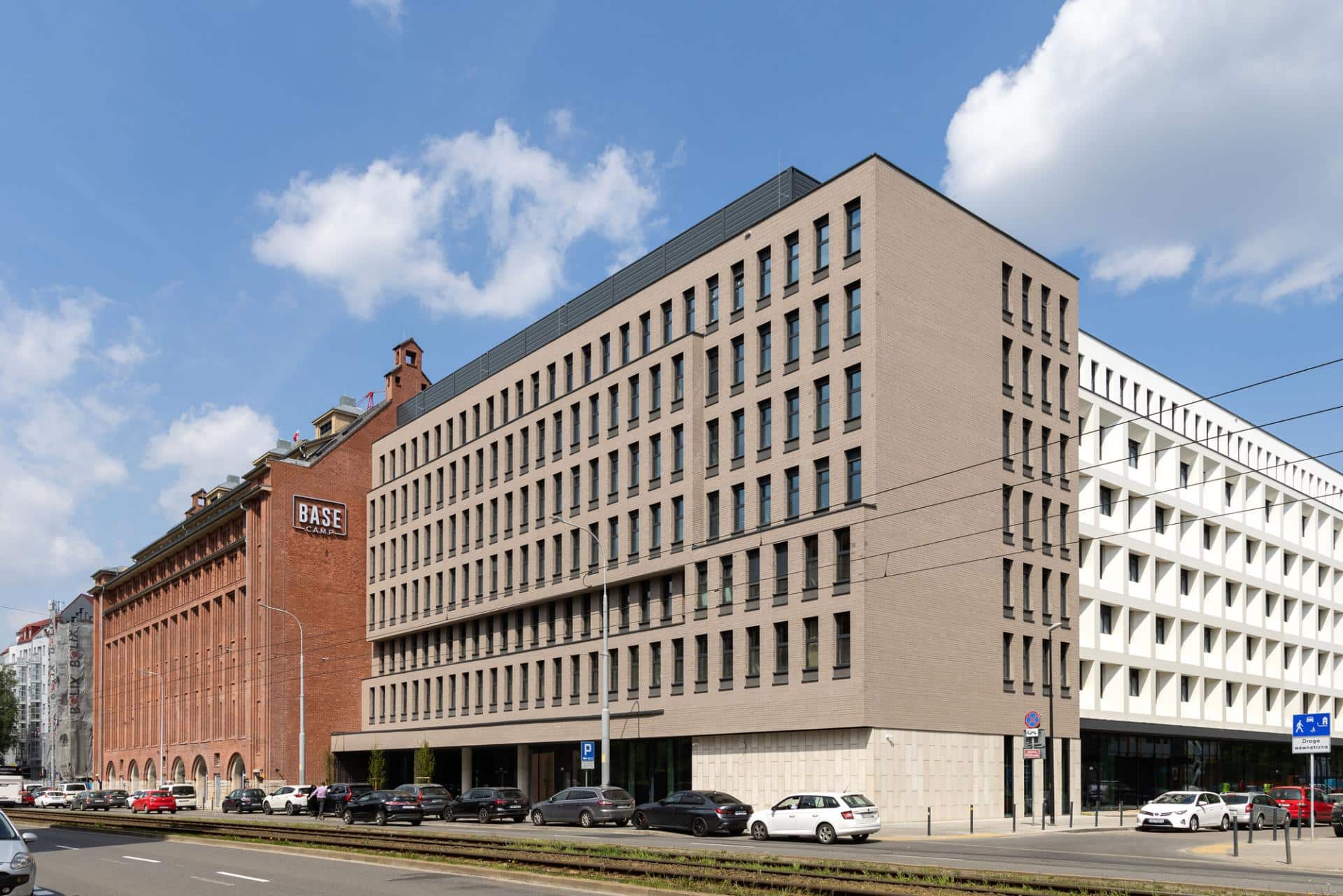 02
Basecamp Wroclaw.
Great transport links and close proximity to the University of Wrocław are just some of the reasons to make Basecamp Wrocław the perfect place to work, study and play.
view hotel
ROOM TYPES
EXPLORE OUR HOTEL ROOMS IN GERMANY & POLAND
Find the perfect room to suit your needs.
Base.

One of our most popular rooms, the Base, creates a perfect setup for you to recharge, work and enjoy some 'you time'. Equipped with plenty of space to feel right at home.

Base L.

This spacious room create the perfect setup for you to revitalize after a day out in the city. Enjoy a large work-space, for those working remotely or if you just want a little extra room to spread out, dining area, creative decor and a spa-like shower to add that extra boost to your stay.

Base studio.

Thoughtfully designed to provide you with a one of a kind experience. Enjoy the private kitchenette, a freshly brewed coffee at your intimate dining table. State-of-the-art décor, modern shower and toiletries are sure to add the extra boost to your stay. Flat screen HDTV and a spacious work area to increase productivity, WIFI.
OUR HOTEL FACILITIES
MORE THAN JUST A PLACE TO STAY
Our facilities.
GYM
LAUNDRY
Cinemas
Baseology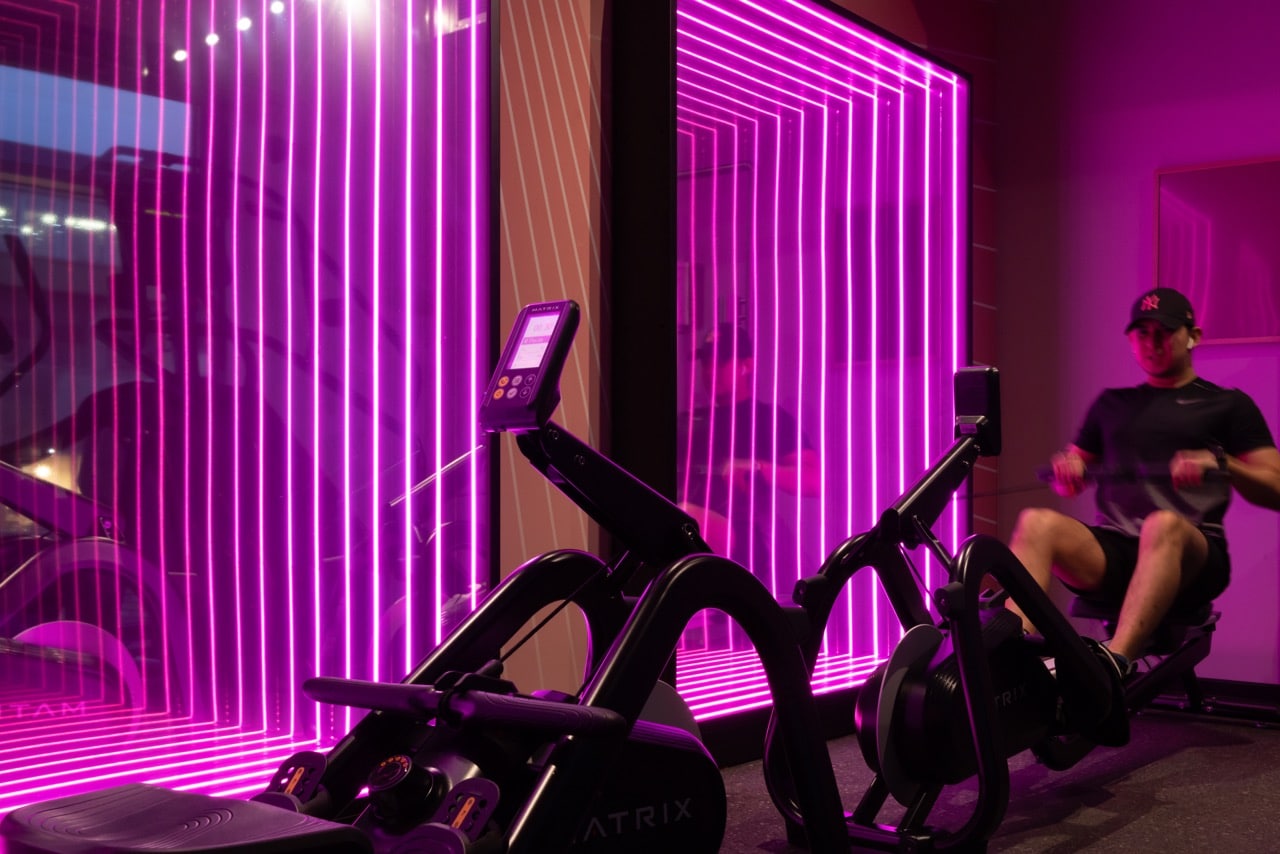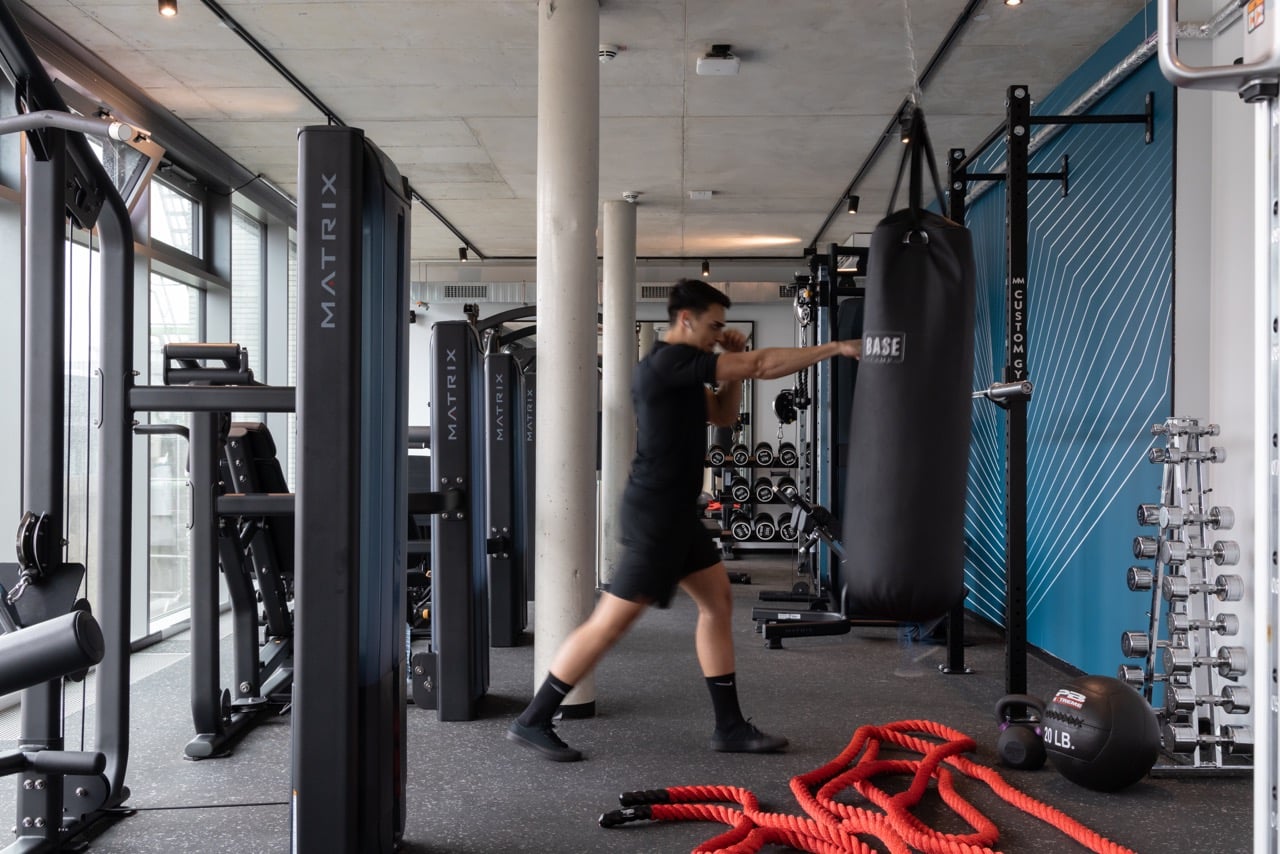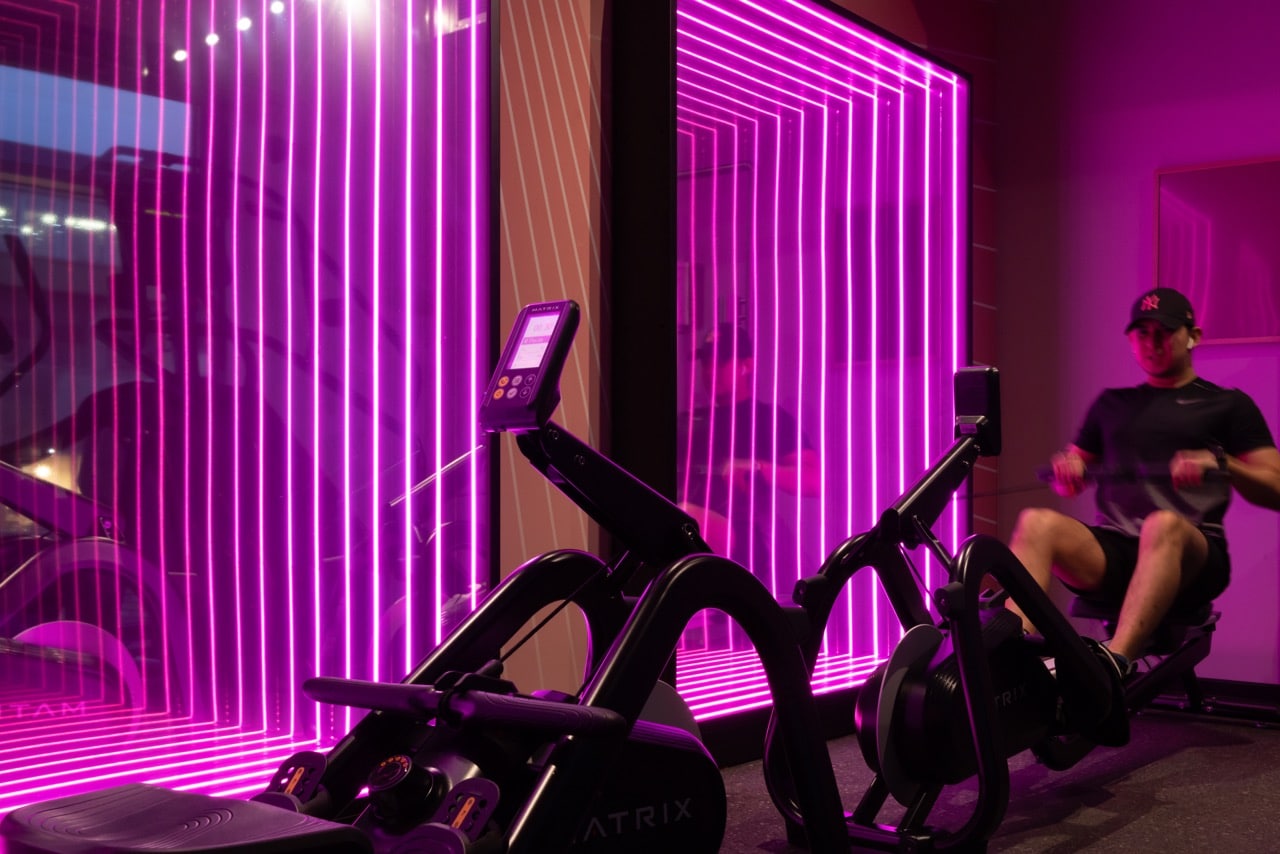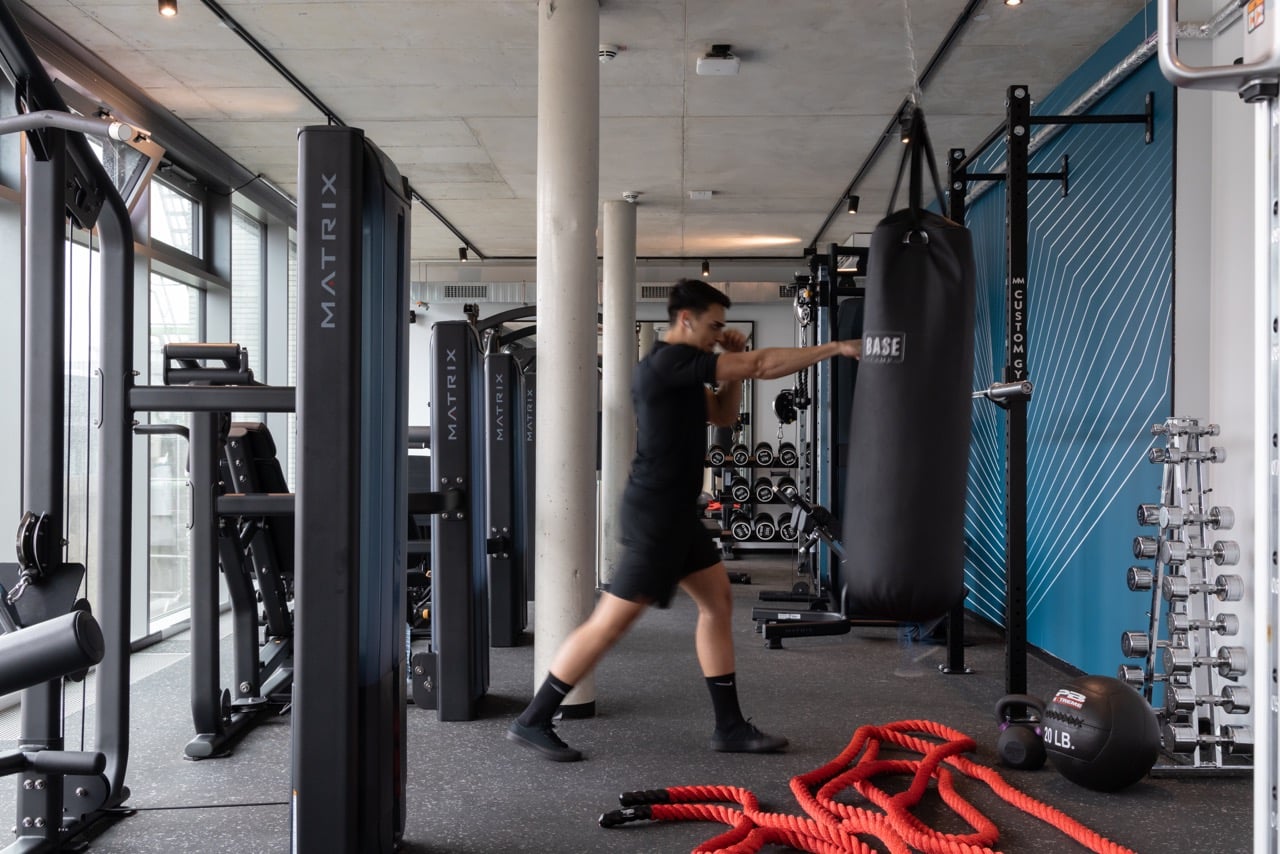 Get fit for free
Our Basecamp hotels feature the latest in fitness and gym equipment to help our guests stay fit and healthy during their travels. The kit is available 24/7 and free of charge – so it's always ready when you are.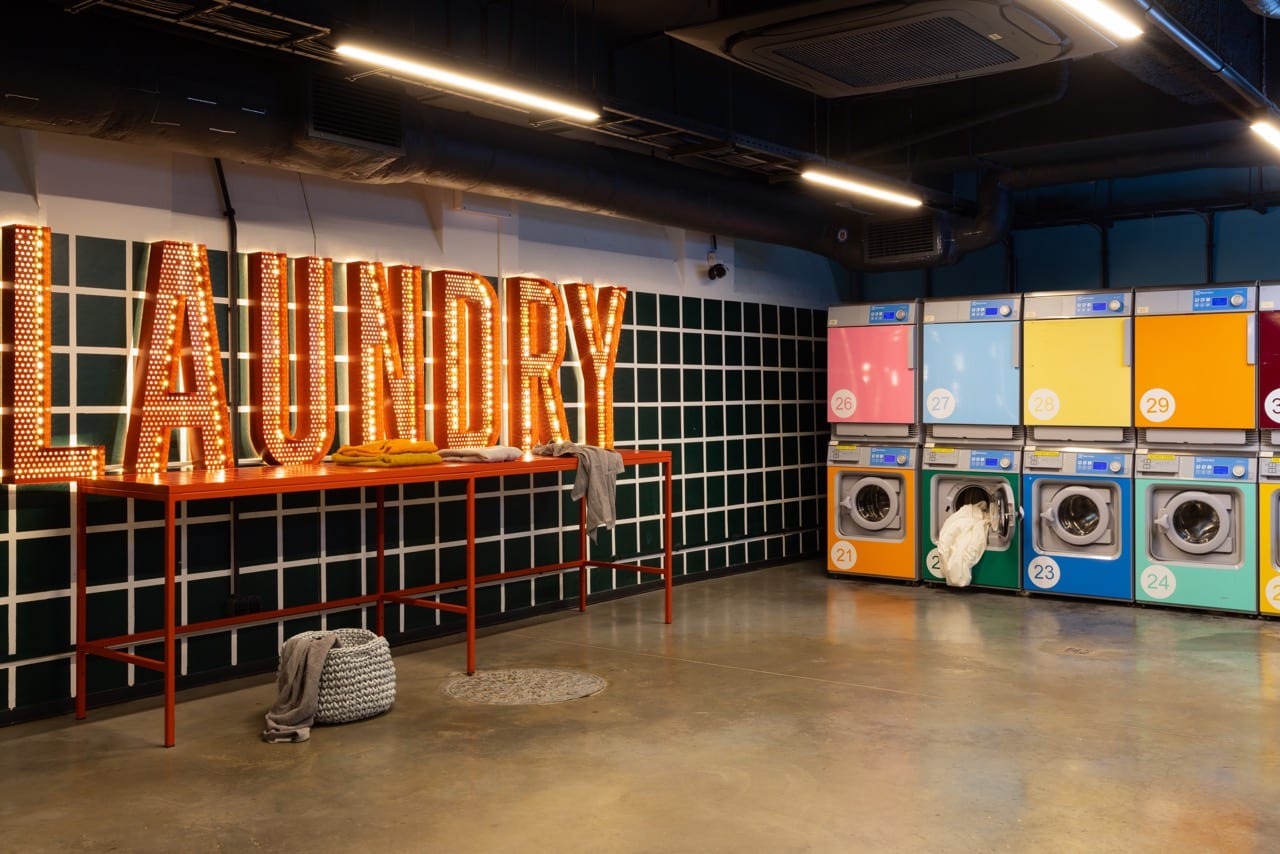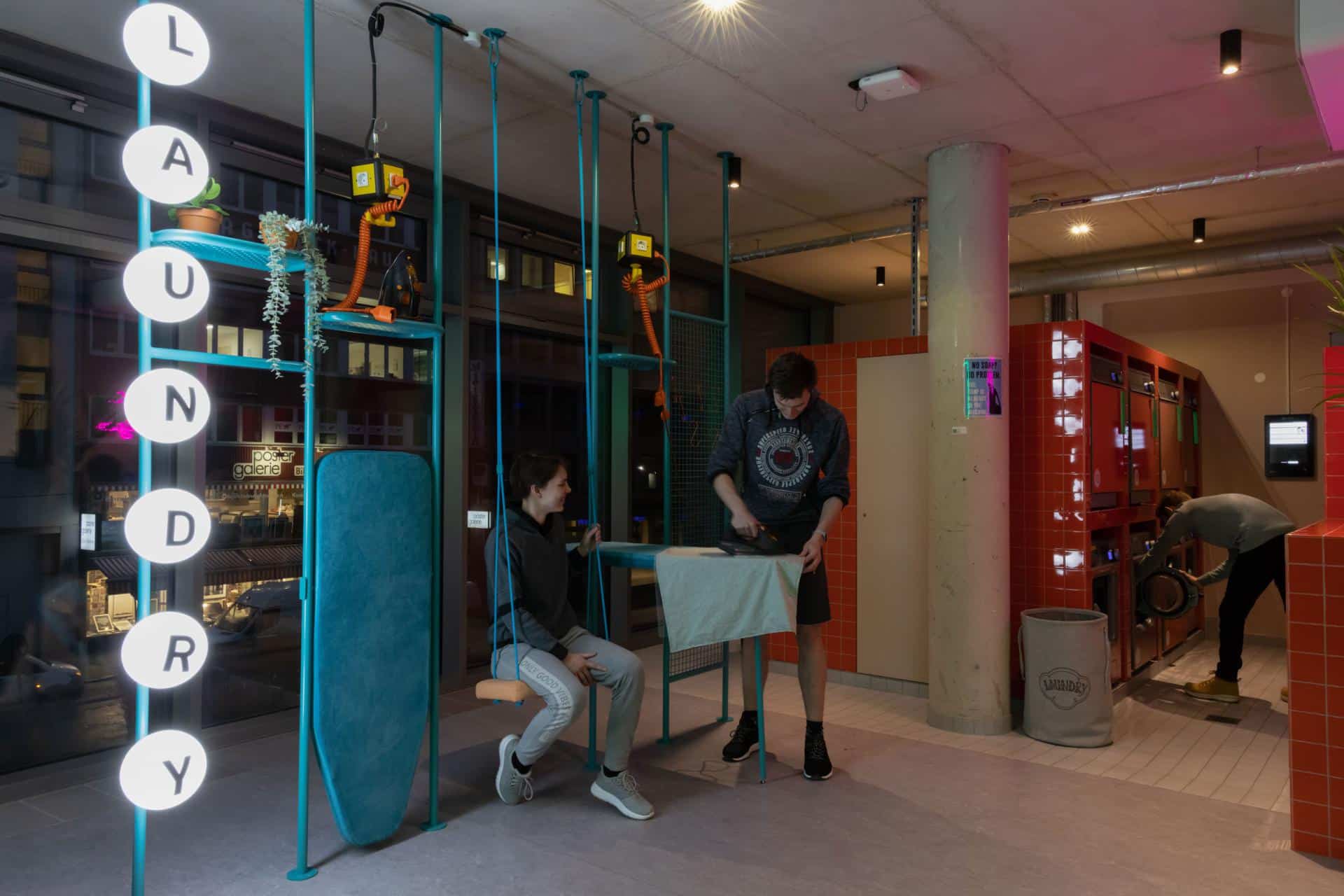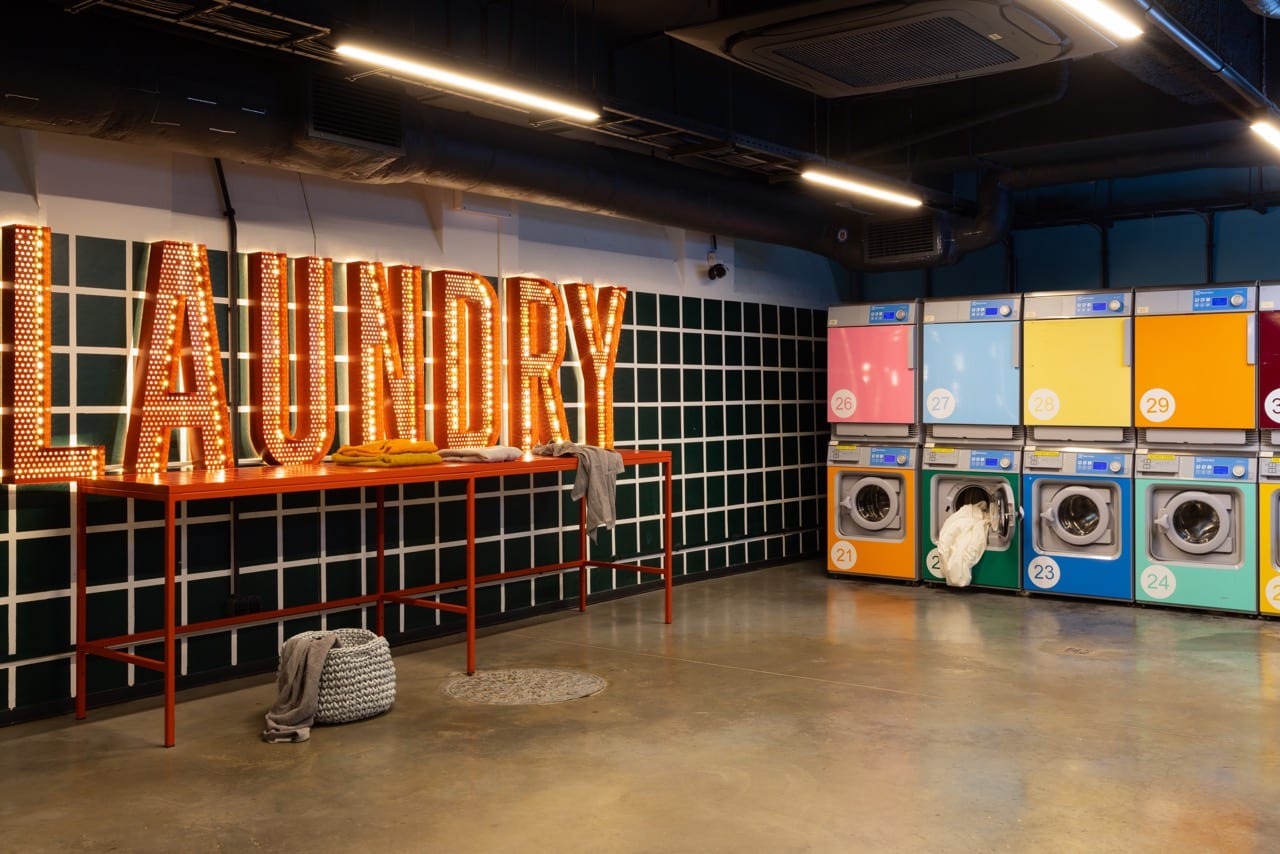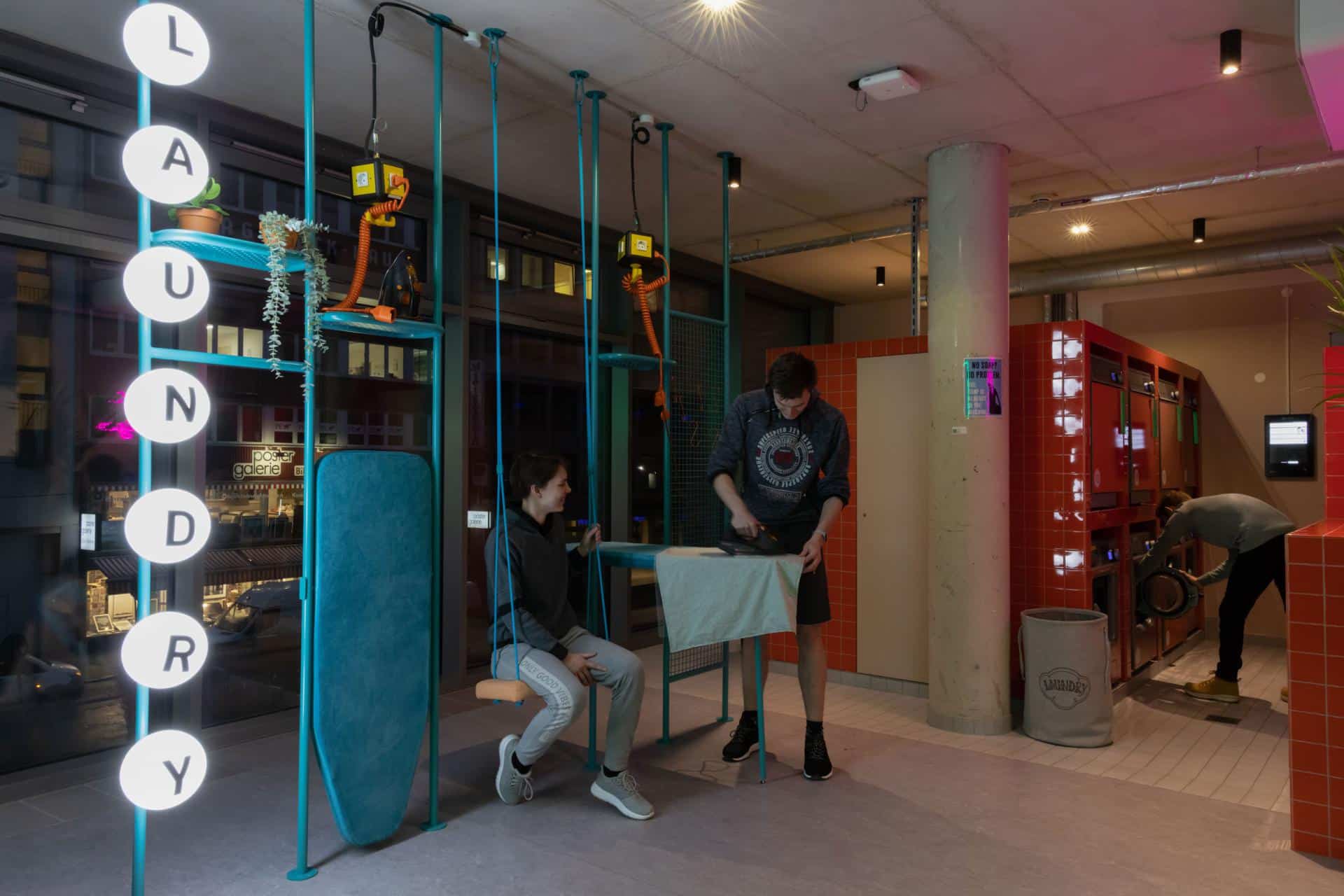 Daily living amenities
At Basecamp Hotels, you'll find everything you need for day to day living – including a modern laundry room. So there's no need to hunt around your local city for a laundrette. Please note, the cost of laundry is extra.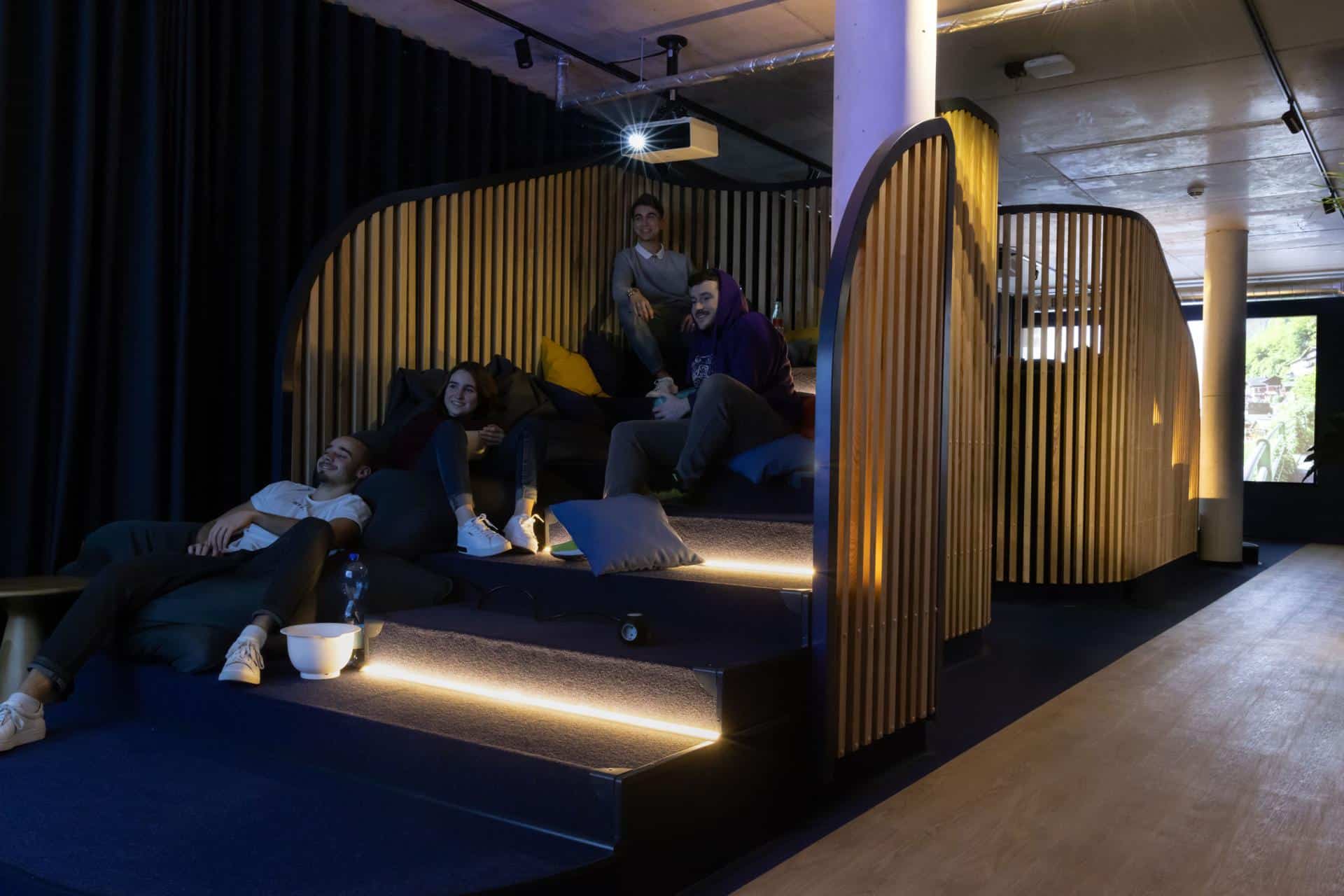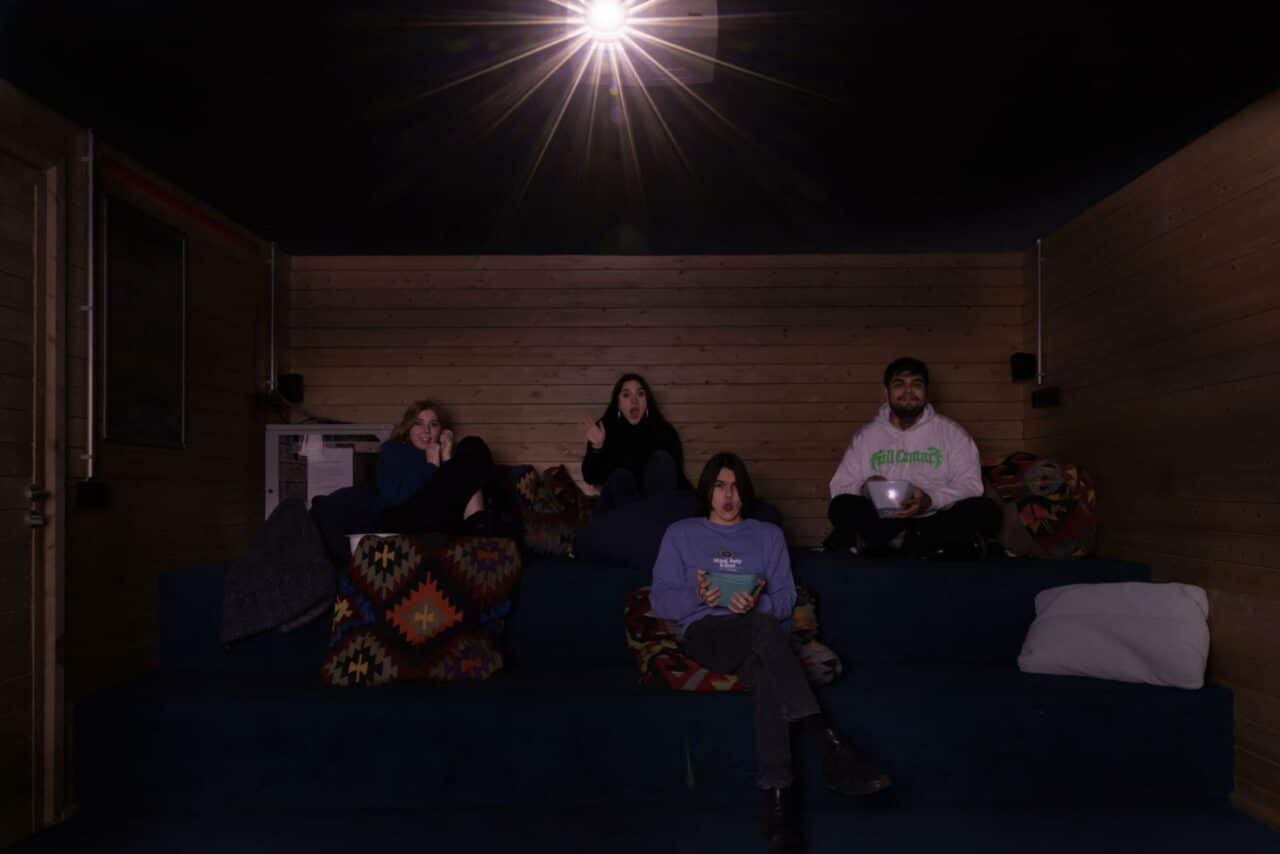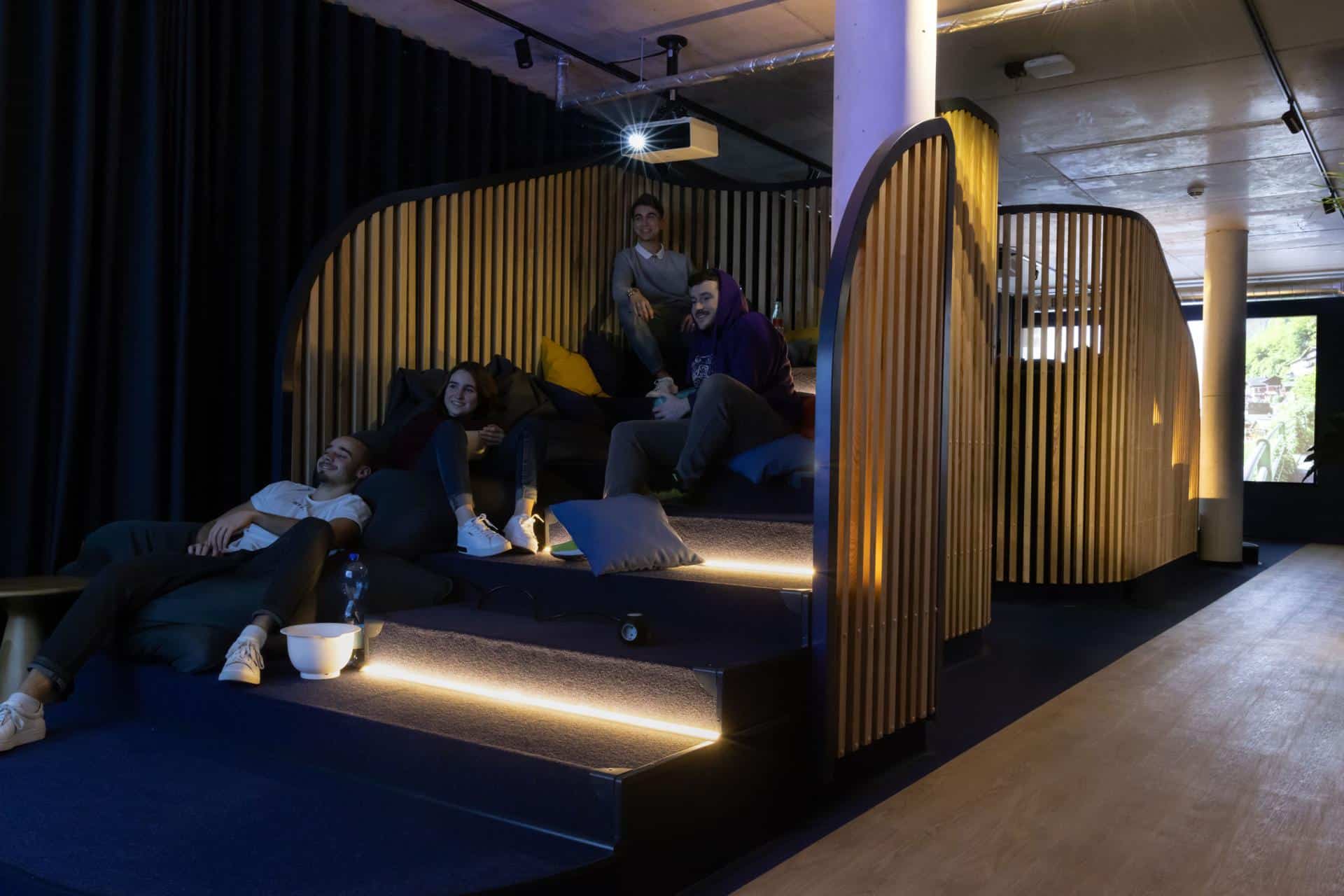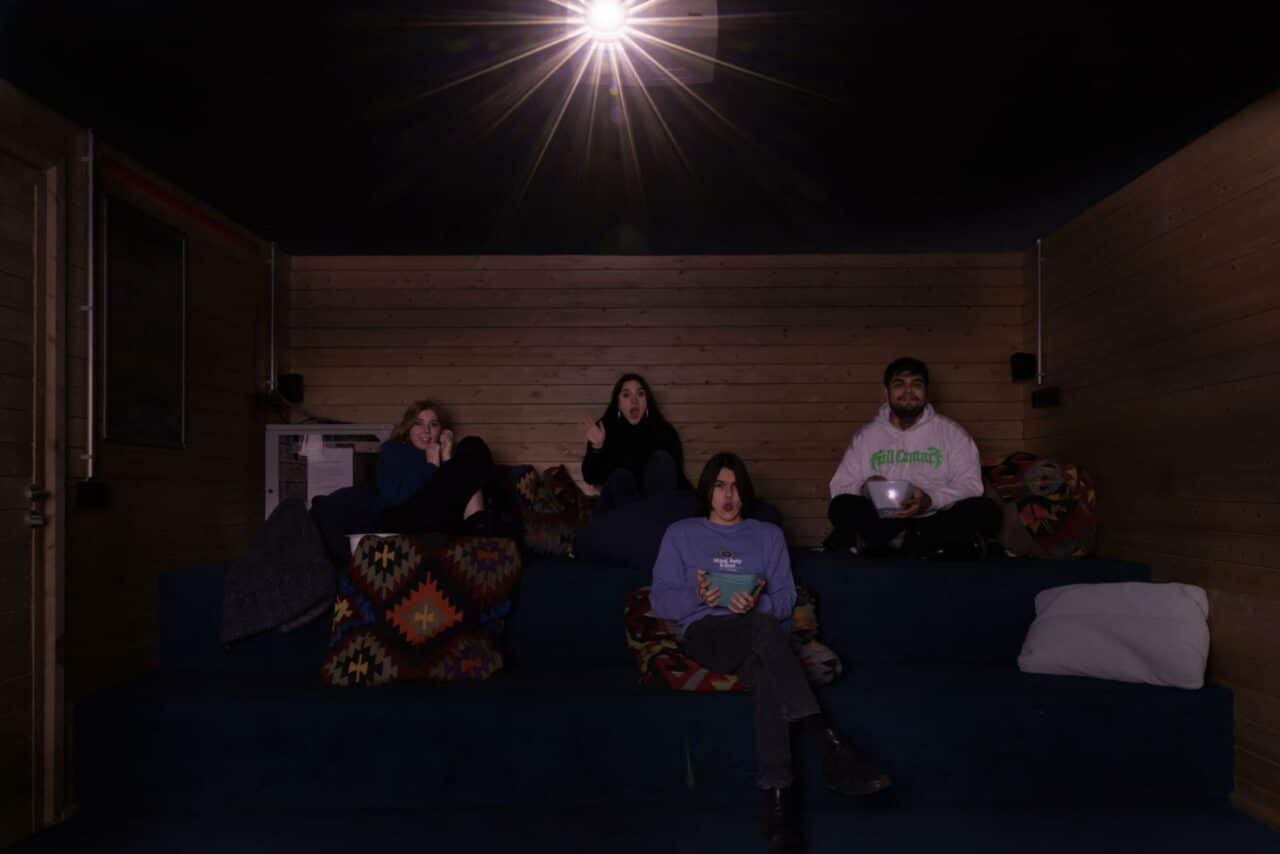 Time to relax
Our cinema rooms are the perfect space to unwind with your fellow Basecampers after a long day of work and catch up on the latest releases.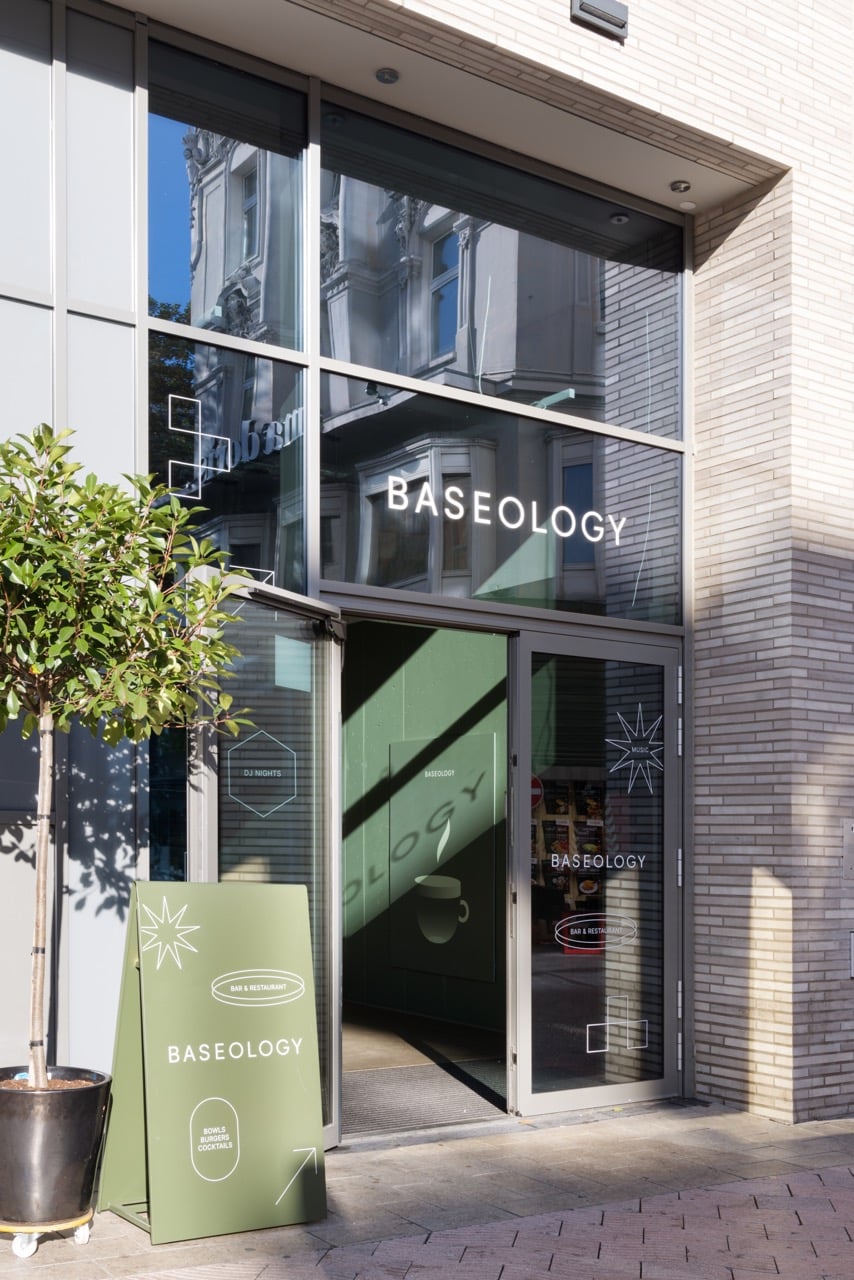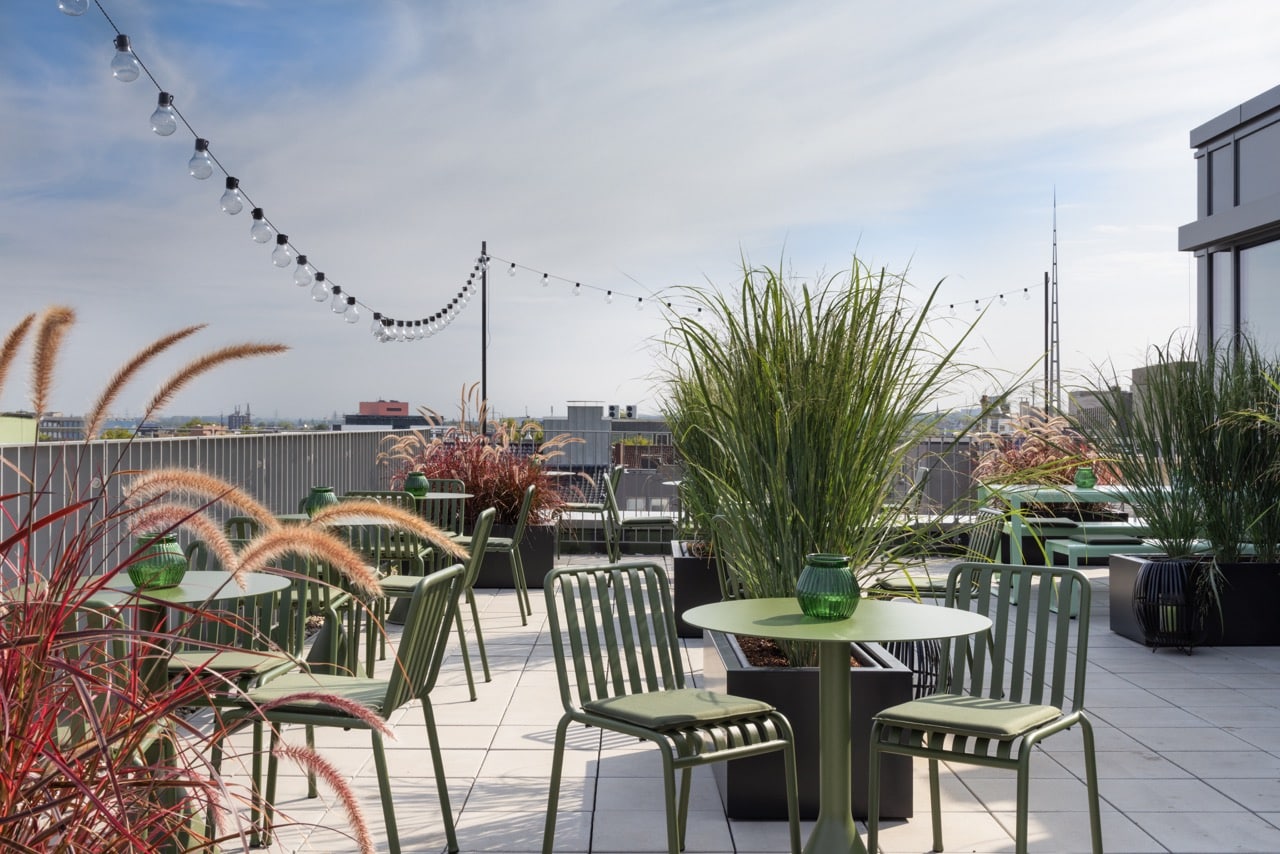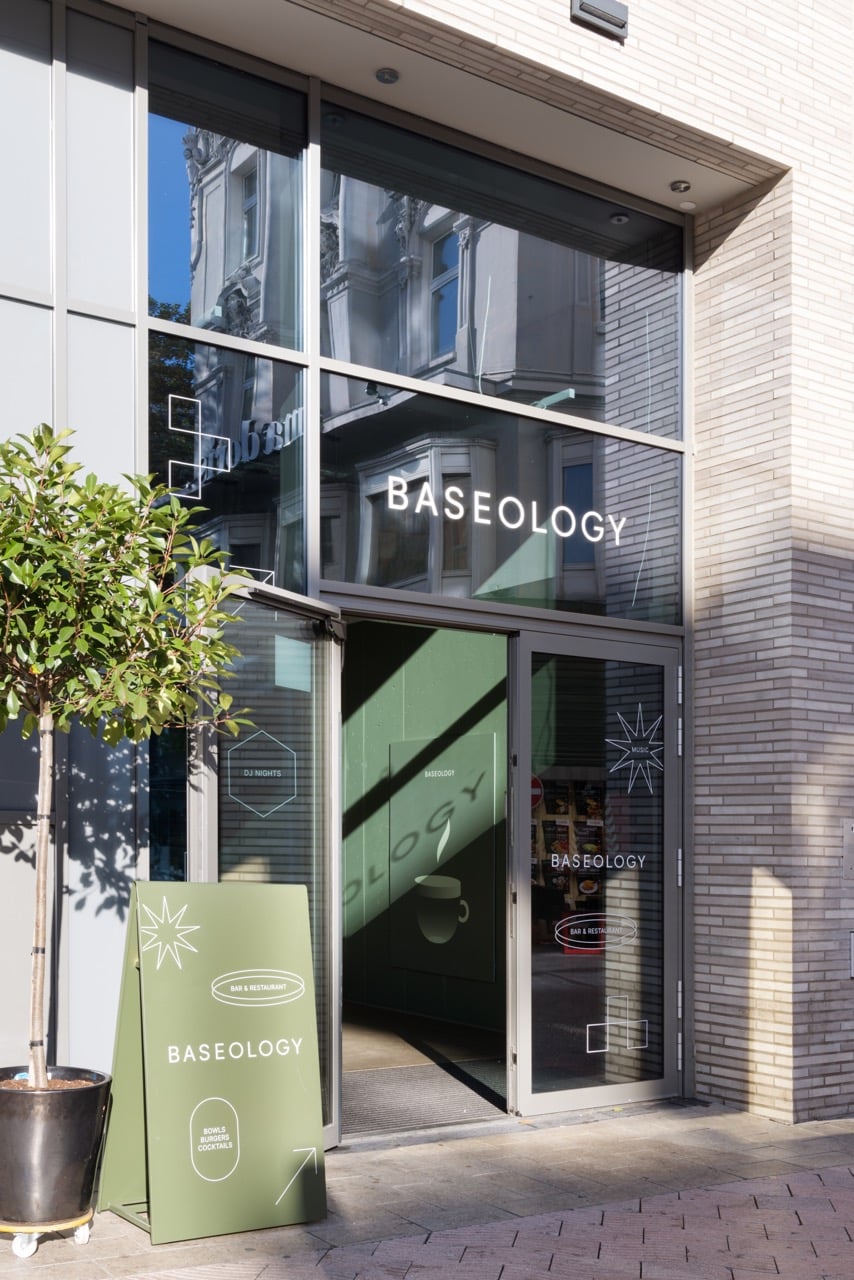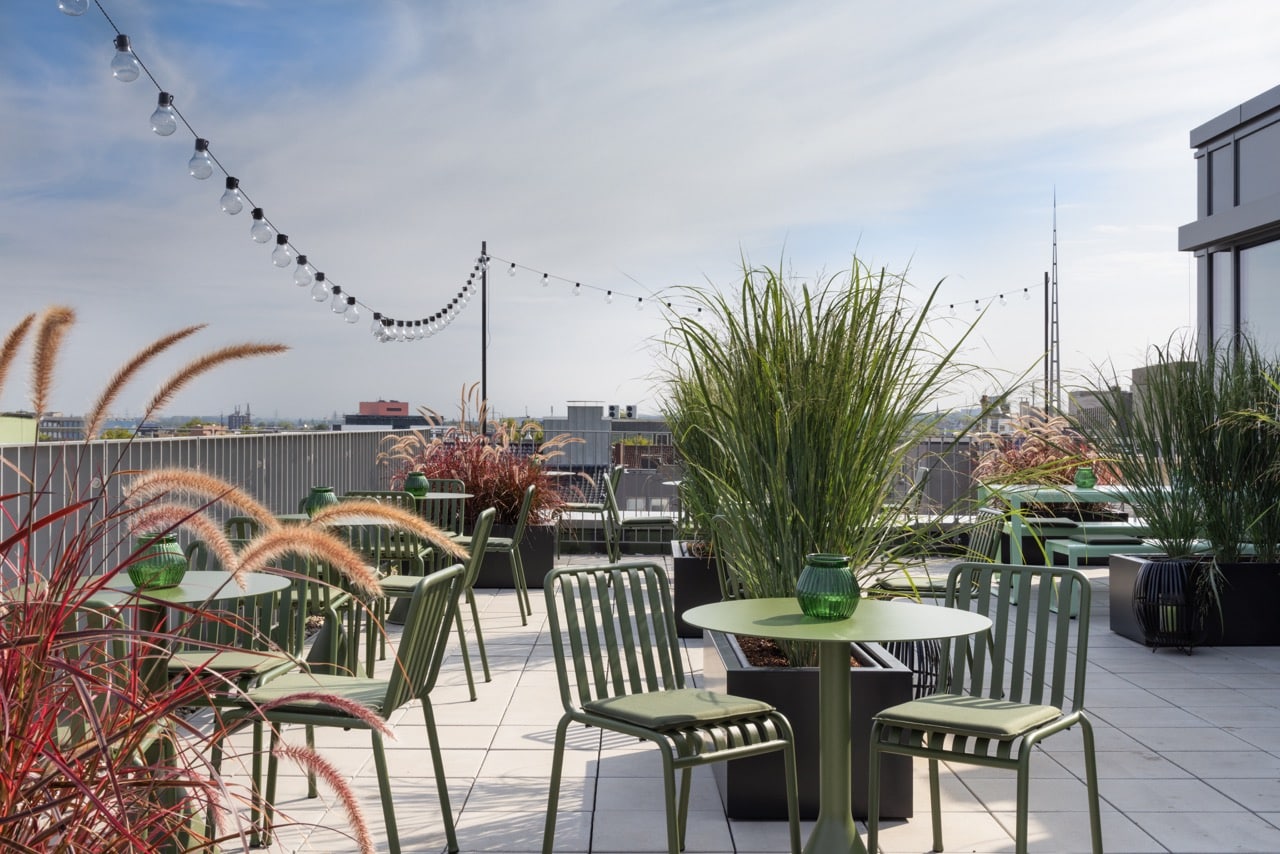 Always find something new on the menu
Serving locally roasted coffee, beautifully mixed cocktails and delicious dishes. Baseology is a space to transition from day to night and an opportunity to connect through socialising, music and food.
WHY BASECAMP
WHAT WE HAVE TO OFFER
Why
hotel guests
love Basecamp.
AWARD WINNING FACILITIES
Inspiring rooms as standard
With creative décor, daylight bathroom with walk-in rainforest shower, a work area and air conditioning, our rooms are the perfect place to work, sleep and relax.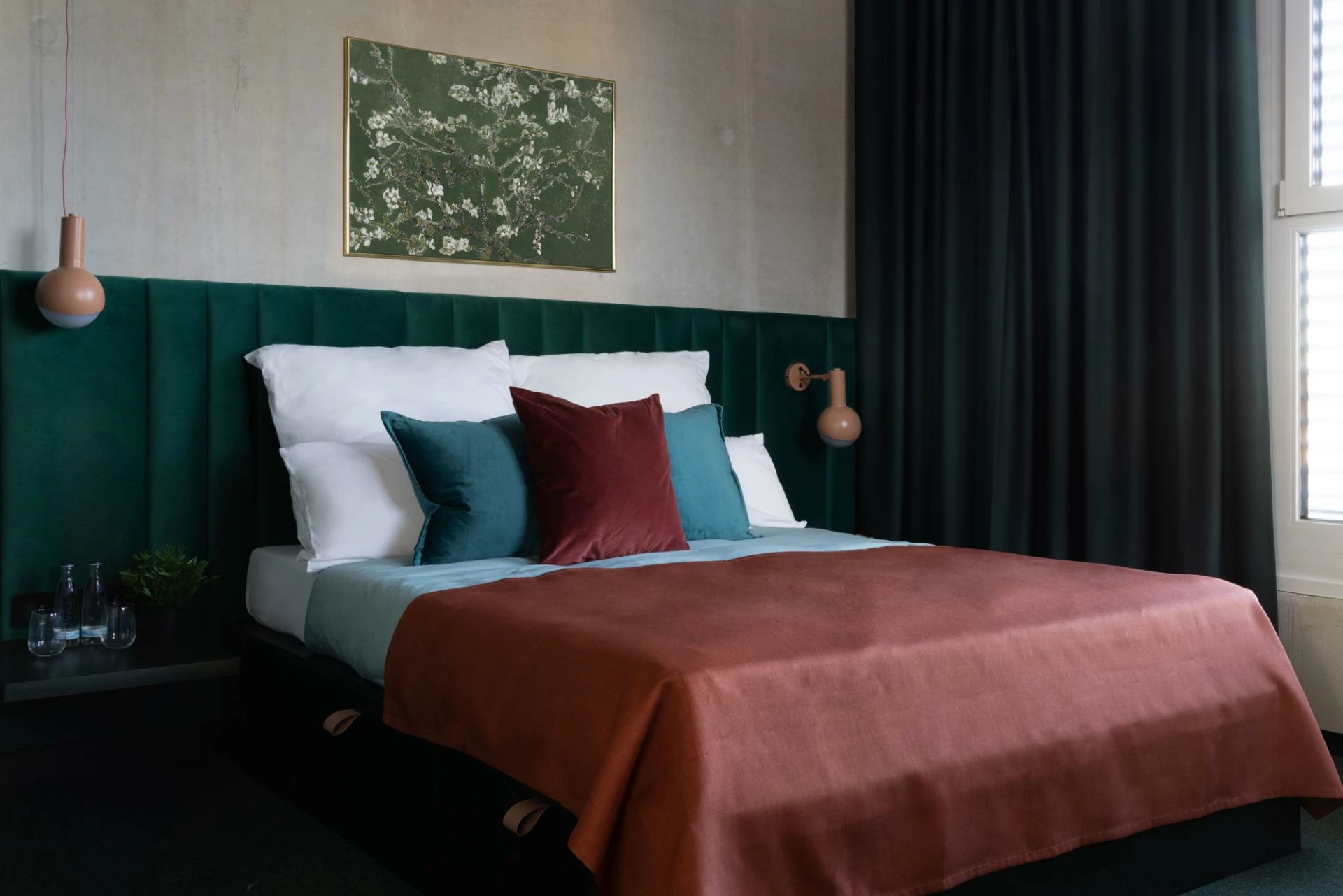 FUTURE THINKING
Stay climate smart at Basecamp
Our dormitories have been designed with low power LED lighting and renewable energy sources in mind – so you can enjoy our facilities guilt-free.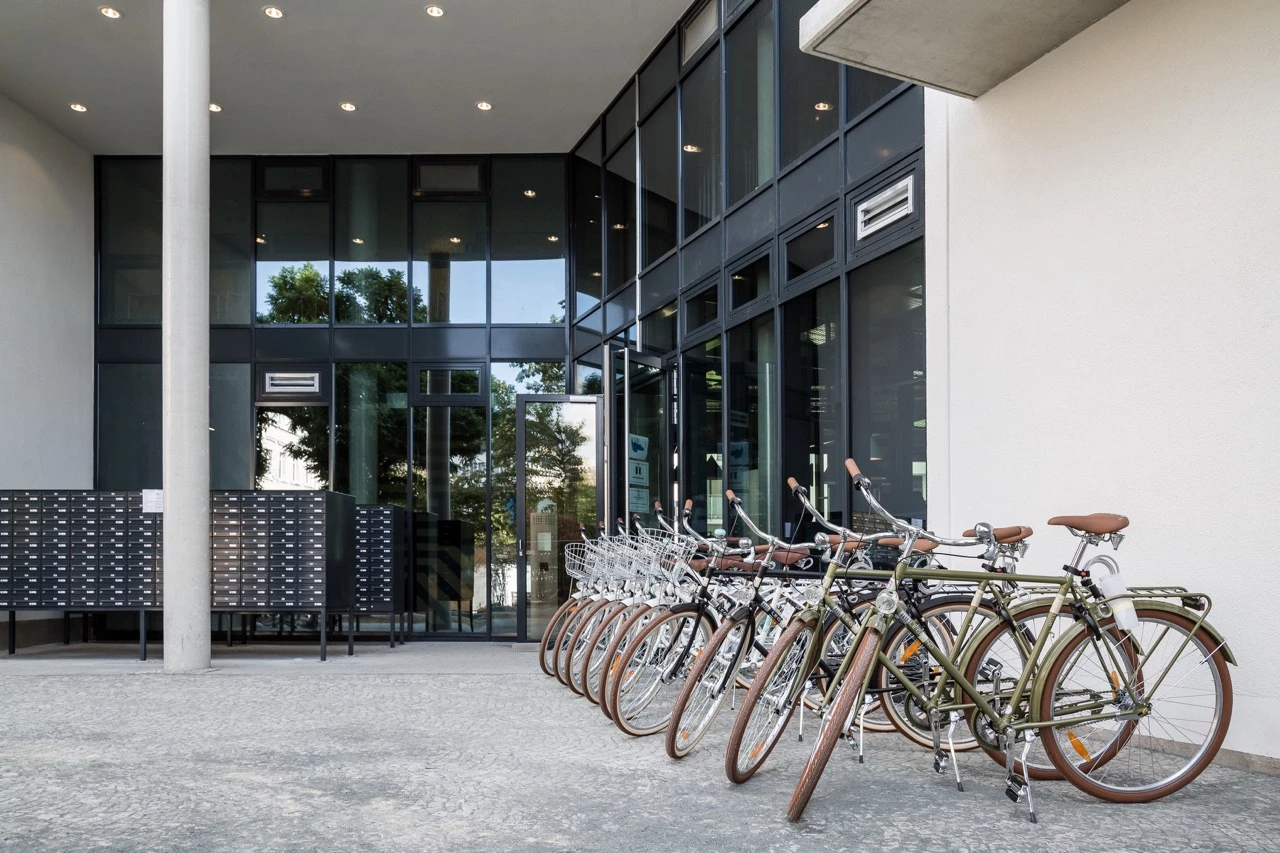 SUPPORT
Personalised service and 24/7 support
Our residence teams are always on hand to give you any support you may need. Your safety and security is Basecamp Student's number one priority.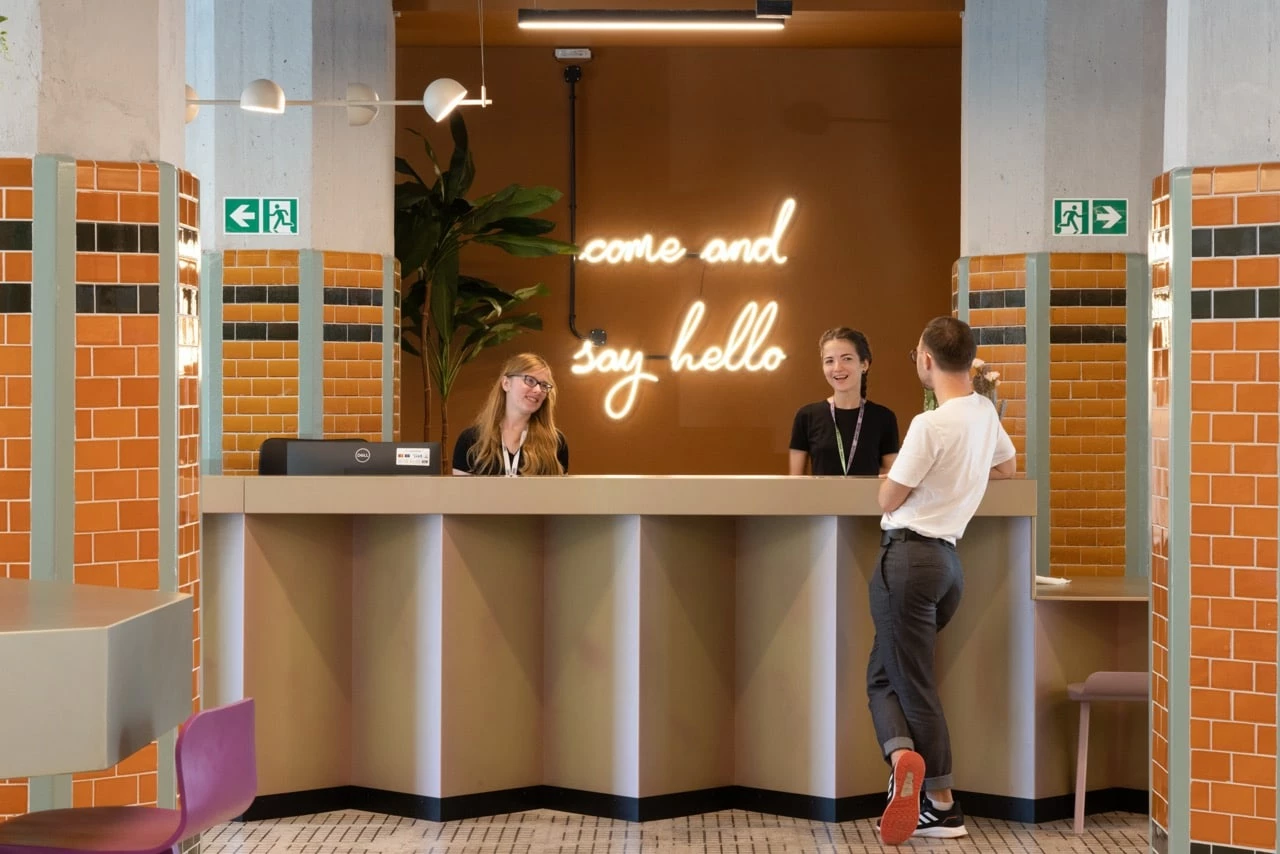 BASELIFE
State of the art facilities
From the latest fitness and gym equipment to laundry facilities and luxury cinema rooms, Basecamp hotels offer more than just a room.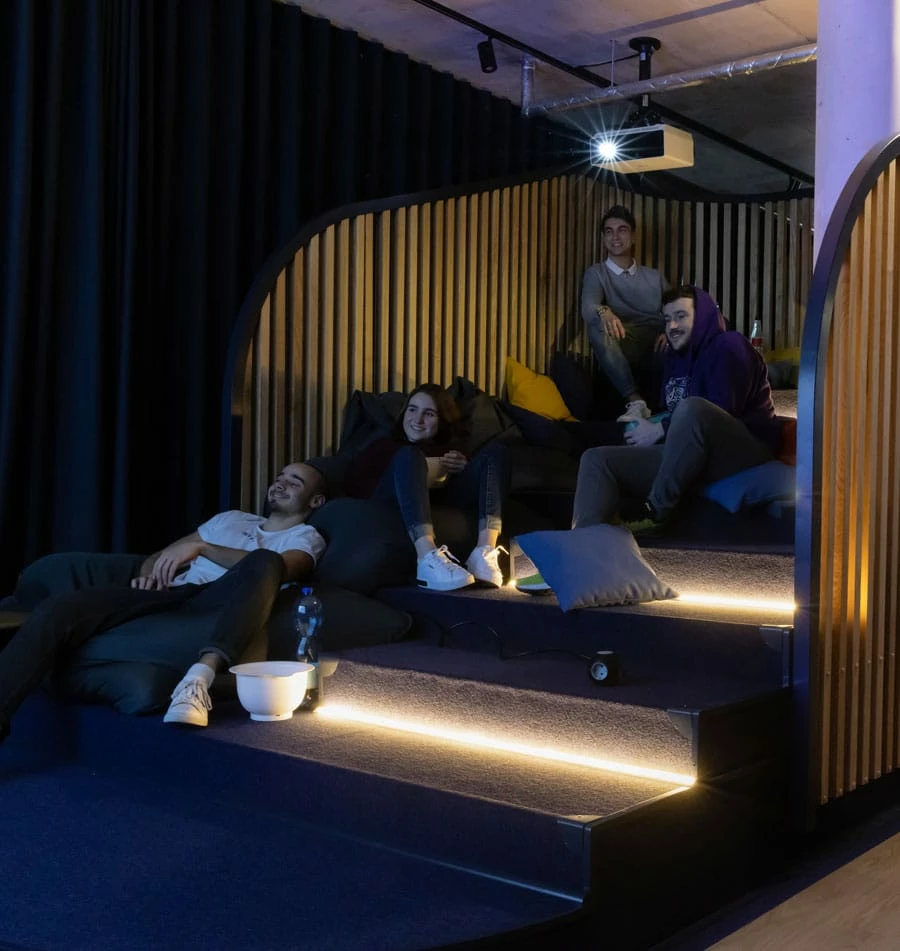 TESTIMONIALS
WHAT PEOPLE SAY ABOUT BASECAMP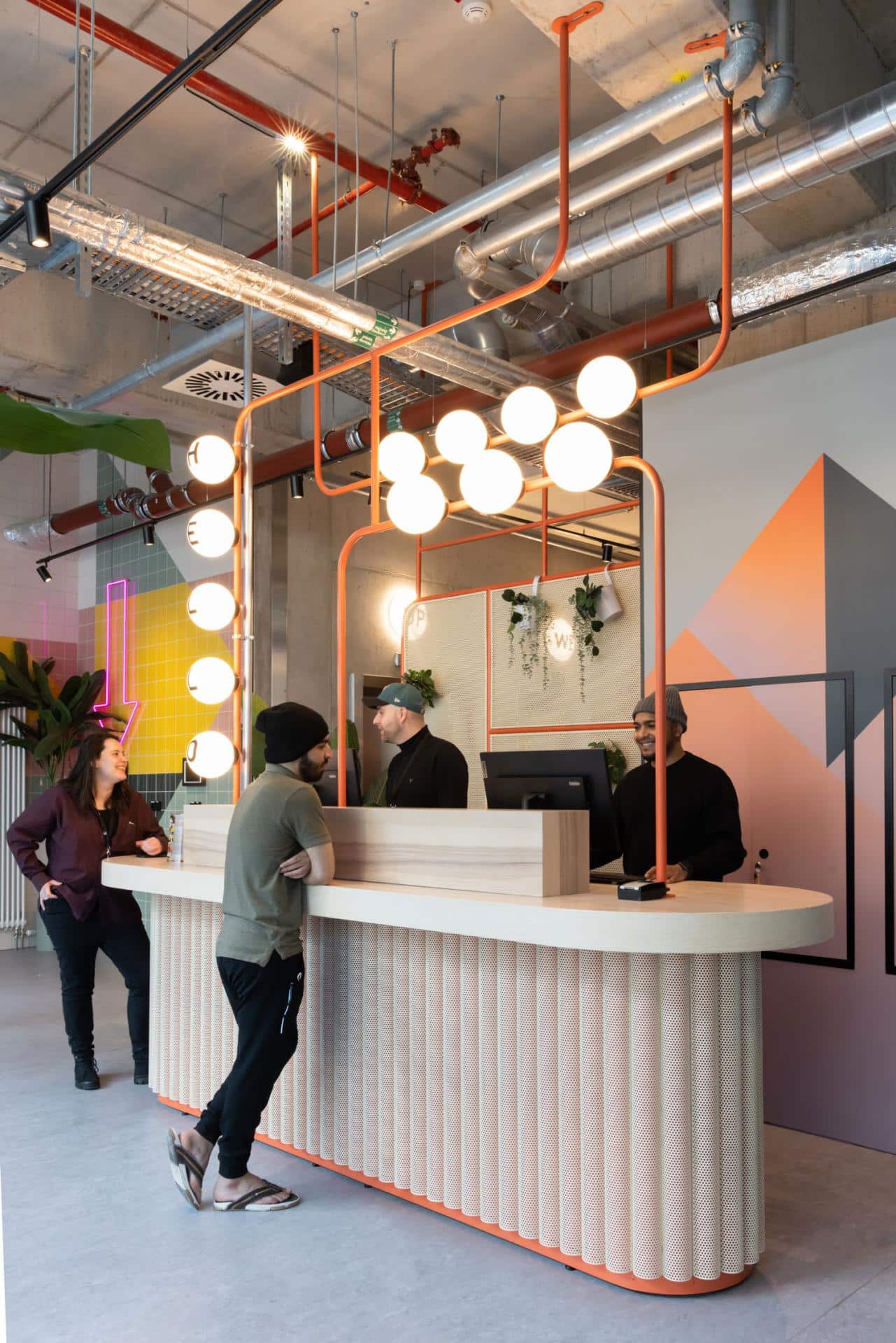 "

Amazing stay. Clean, great amenities and the staff were very friendly.

"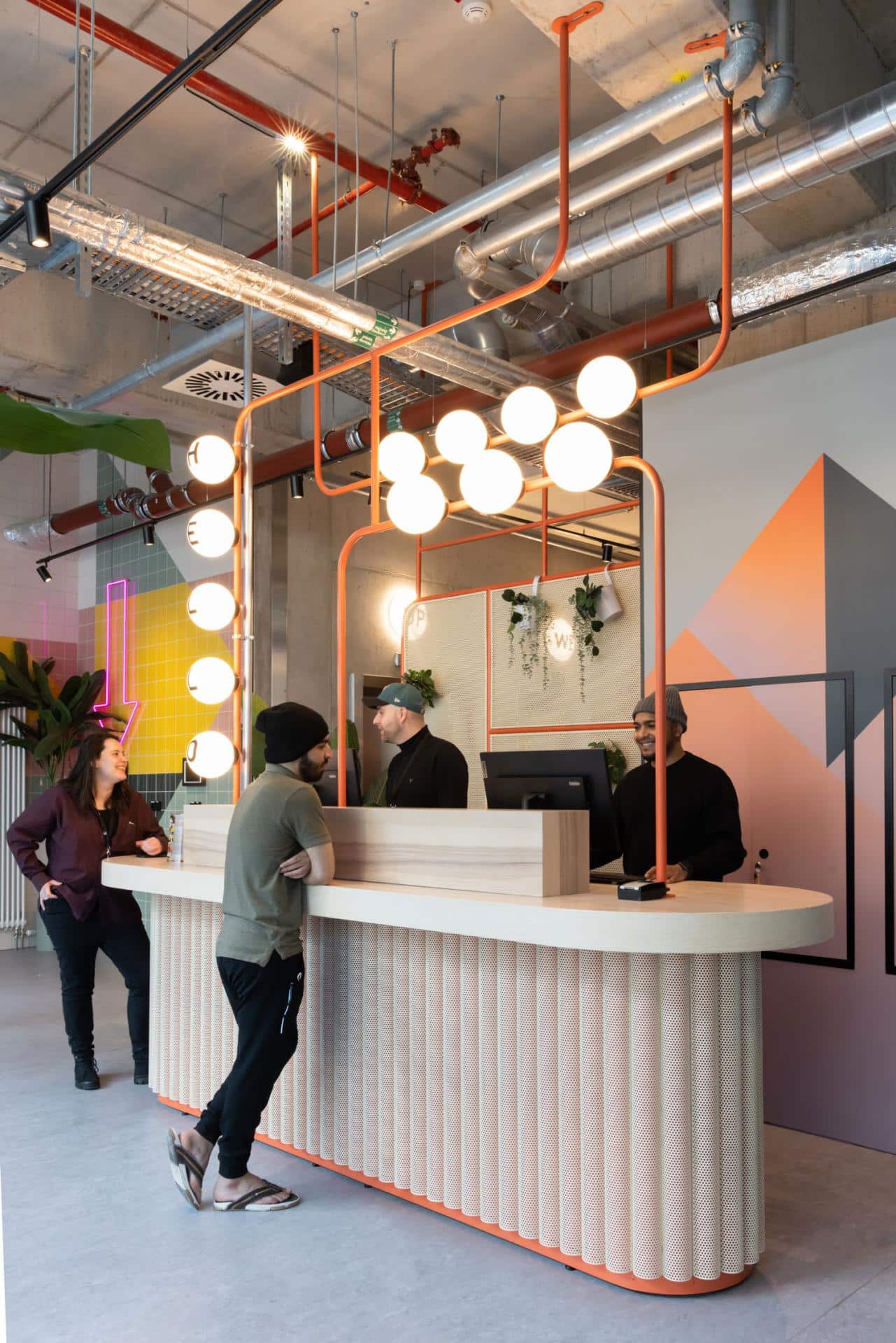 William
Hotel guest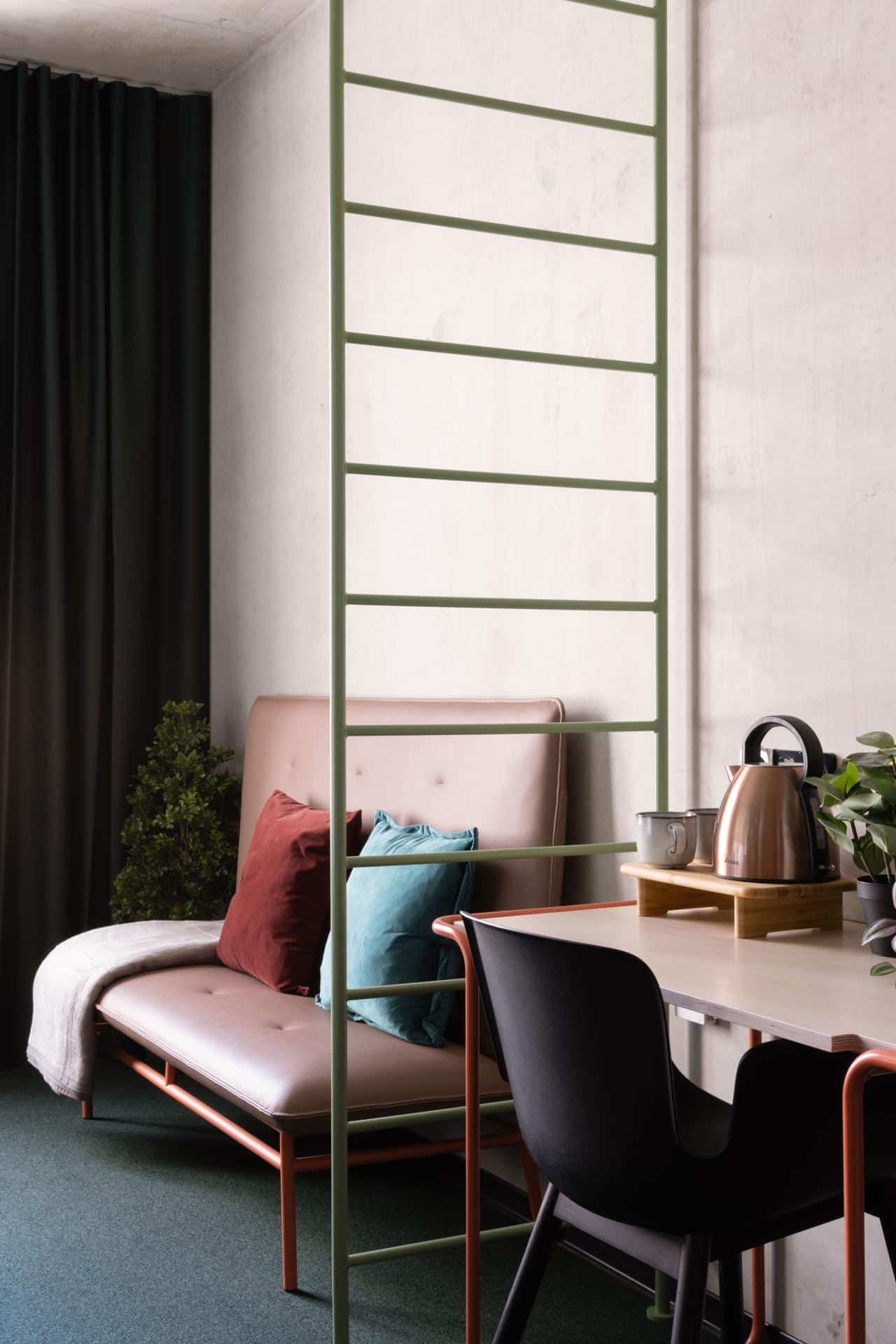 "

I had the best stay at Basecamp Dortmund Hotel. The facilities were incredible and it was so close to the city centre! Would definitely recommend.

"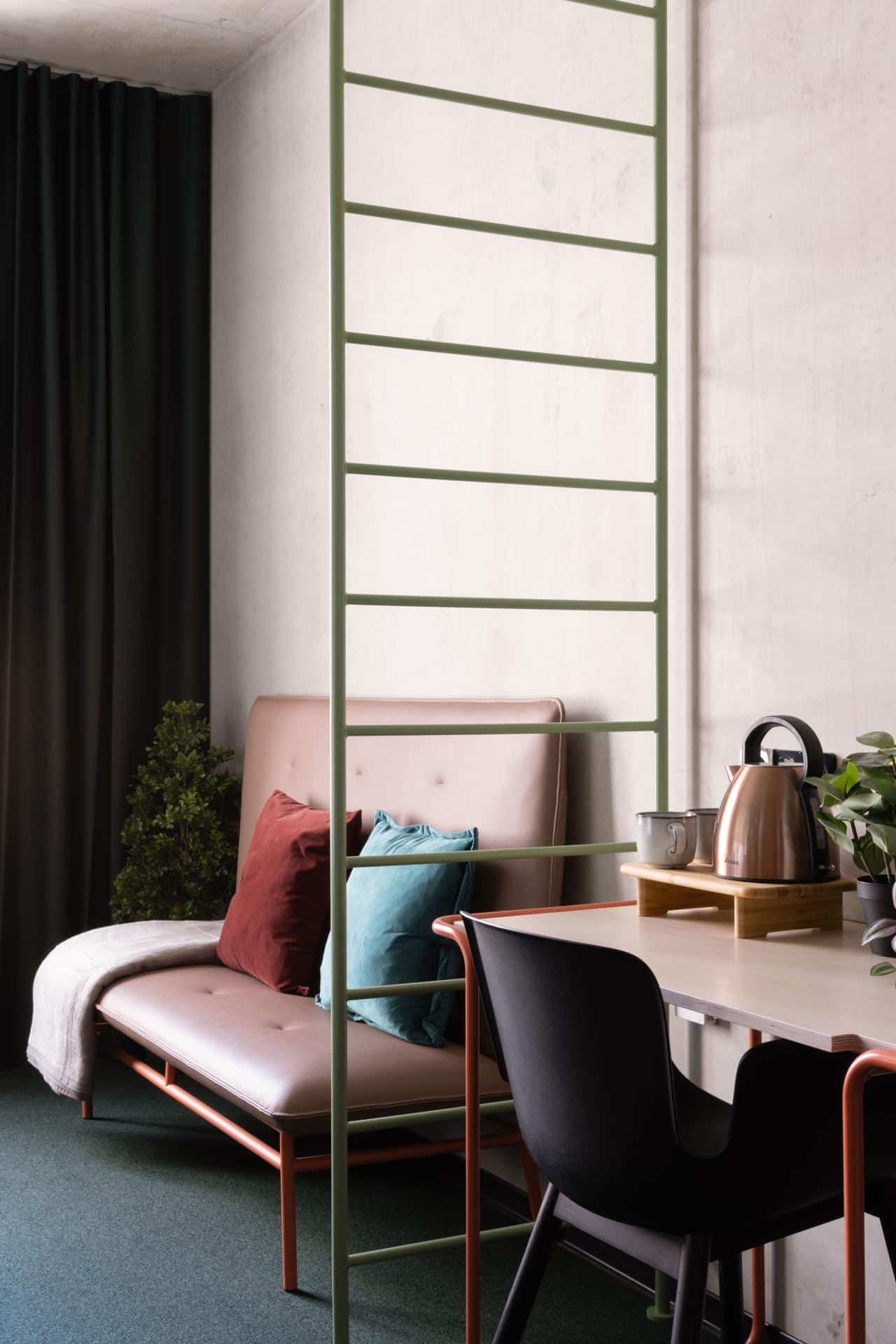 Laura
Hotel guest
Other accomodation types
See what else we have to offer
Not what you're looking for?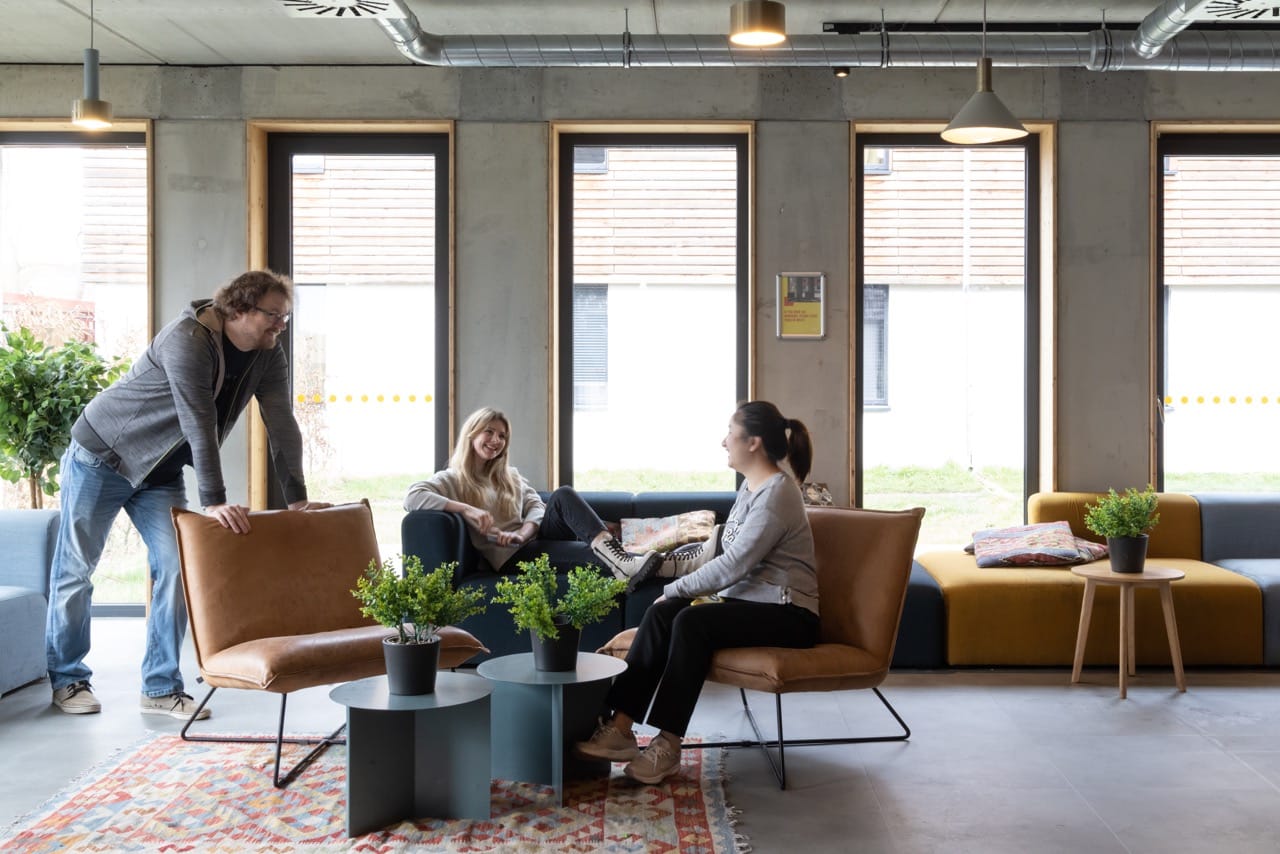 SOON
Flexible short stay options coming soon
Book your
Hotel Visit, Today.